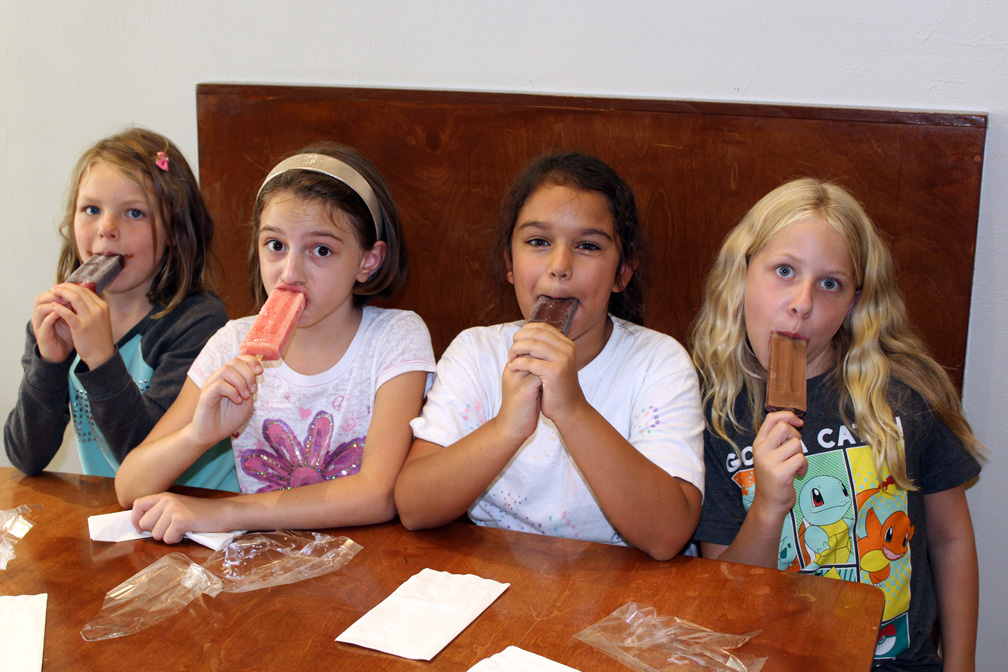 These are some CAST members visiting a downtown frozen pop shop on one of their outings.
CAST (Creating and Singing Together) is a weekly program that includes recreation, snacks, crafts, singing, chime playing and musical & dramatic presentations. It is open to children ages 4 through 5th grade and runs from September through May. We meet on Wednesdays from 3 to 5 pm in the Christian Life Center (CLC).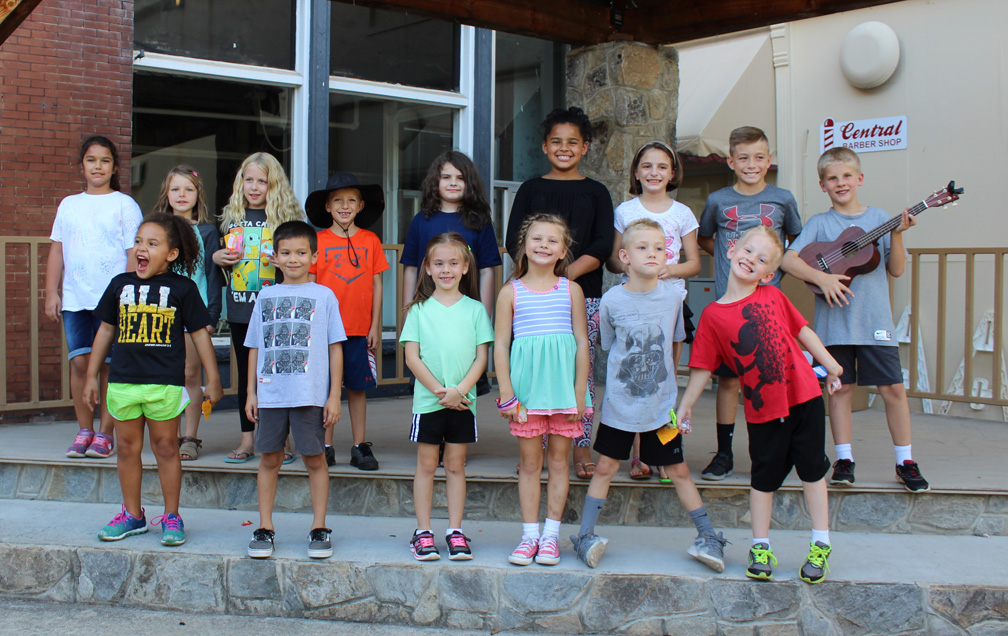 Sometimes the kids go around downtown Lenoir singing. It really blesses the people they run into.
By the way, the church bus picks up kids at Lower Creek and Davenport Elementary Schools and brings them to the church by 3. Other children are brought by their parents and picked up at 5. If your child can't be picked up by 5, they are supervised in the Christian Life Center doing homework, reading and coloring until 5:30. To join the group, contact music director Jamie Jones at jjones@fumc-lenoir.com